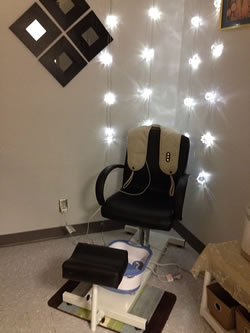 Therapeutic Foot Soak & Massage Service
The Richmond Foot & Ankle Clinic is happy to offer or signature therapeutic food soak and massage service. Treat yourself to a half hour in one of our private spa rooms! This service includes:
Soul Purpose Foot Soak
Soul Purpose Foot Scrub
Pumice Stone
Relaxing Soul Purpose Foot Spray
Soul Purpose Foot Cream
Only $20.00
(Not Covered by Insurance)
Call Richmond Foot and Ankle Clinic today at (937) 228-3668 to schedule an appointment for our signature Therapeutic Foot Soak & Massage!